Products Partners
MANN FILTERS - The premium brand from MANN+HUMMEL is called MANN-FILTER and is available worldwide. As an aftermarket manufacturer, Mann has filters for almost all types of vehicle and equipments. MANN-FILTER is OE to many premium brands like Mercedes, BMW, Volvo.
Mahle (Formerly Purolator) Filters - MAHLE Filter Systems India was formed in 2005 as a result of the merger of the operations of Purolator India and MAHLE Filter Systems India. MAHLE Filter Systems India is the principal supplier to all segments of the market - OE and Aftermarket with a sizeable presence in the overseas markets.
Lucas TVS – Lucas TVS manufactures Automotive Electrical Systems. The company designs, manufactures and supplies advanced technology systems, products and services to the world's automotive, after market, diesel engine and aerospace industries.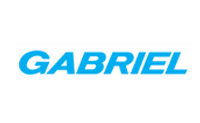 Gabriel - Gabriel India Limited the flagship Company of Anand Automotive Systems was established in 1961, comprising of two divisions - Ride Control and Engine Bearings. The Company is a market leader for Ride Control Products with its brand 'Gabriel' being synonymous with Shock Absorbers.
Haldex - The Company manufactures self-setting automatic brake adjusters for domestic market catering to OEMs such as Tata Motors, Ashok Leyland, Eicher Motors, while manual slack adjusters are manufactured both for domestic and export markets.
Spicer - Spicer India Limited, established in 1993, is a leading supplier of axles, driveshafts (also known as Propeller shafts) and drivetrain products as well as genuine service parts. The Company provides complete system solutions to OEMs and related Aftermarket in India and also has been the major exporter to Dana Holding Corporation.
Champion - Champion has been a world leader in the manufacture of spark plugs for every kind of combustion engine. Champion provides a resistor plug for almost all automotive applications, while nonresistor types are available for power equipment where specified.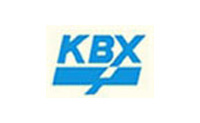 KBX (Bosch) – KBX is a manufacturer of Brake Systems & other Automobile Accessories.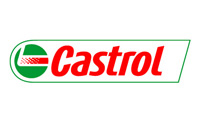 Castrol Lubricants - Castrol is a brand of industrial and automotive lubricants that is applied to a large range of oils, greases and similar products for most lubrication applications. The Castrol brand is part of the BP's Group of Companies, but has retained its separate identity.
Gates Belts - Gates designed and produced the industry's first V-belt and today is the world's largest manufacturer of V-belts, timing belts and serpentine belts. Learn about Gates Micro-V AT® belts, XL® belts, timing belts and more.
BEHR VISCO - Behr's electronically controlled Visco® fans enhance driving comfort and cut fuel consumption, thanks to lower idling speeds and rapid engagement and disengagement. Even in vehicles with a very high air demand, these fans can operate at idling speed without any additional electric-powered fans.
HALDEX India - Haldex India Limited is a Joint Venture between Haldex AB of Sweden, the world's leading manufacturer of Auto Slack Adjusters and Anand, India. Established in 1996, Haldex India Limited is among India's leading manufacturers of vehicle automatic slack adjusters and manual slack adjusters.
FERODO BRAKE PADS & BRAKE FLUID - Ferodo, the first name in brakes, was founded in England in 1897 and led the development of friction materials in their modern form. Ferodo offer an increasing array of innovative technologies designed to solve a problem, make the job easier or improve vehicle performance. Ferodo brake products are designed to meet or exceed original equipment specification and provide Safe and reliable braking performance, Extended service life, OE technologies and innovative solutions for the aftermarket.
NEOLITE HEADLIGHT & TAILLIGHT - NEOLITE is the Largest Exporter of Automotive Lighting from India, exporting to 80 countries spread across the globe. NEOLITE has successfully developed a large OEM customer base and are supplying to more than 30 Vehicle Manufacturers in India and overseas.